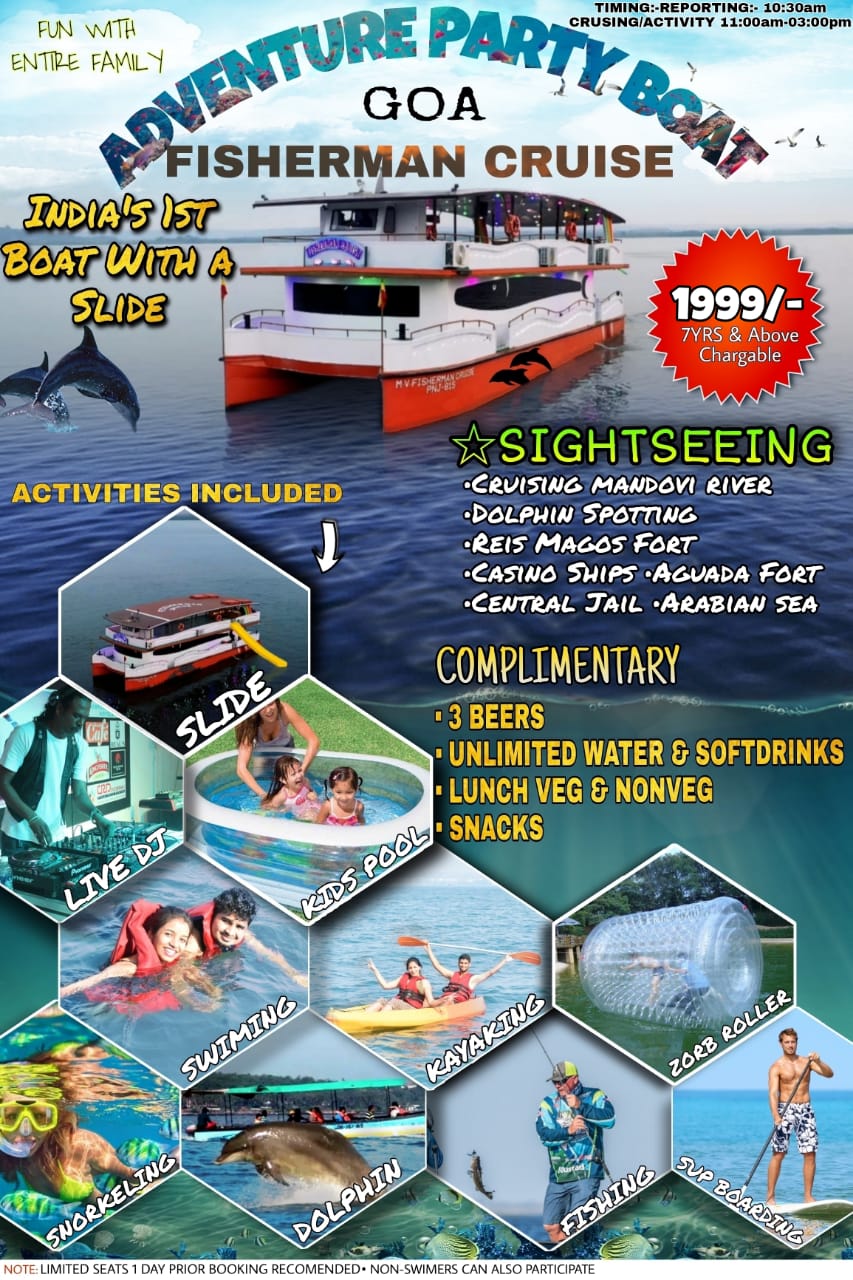 Now enjoy the India's first Boat Cruise with Slide in GOA.
It's a 4 Hrs tour package, with unlimited meals (Veg & NonVeg), snacks and non alcoholic beverages including 3 Beers to everyone.
Timing - 12:00 noon to 4:00 pm daily
Reporting time - atleast 11:30 am or before
Booking - atleast 24 Hrs before
Price - Rs (INR) 1900/- per adlut, children above 7 yrs will be counted as an adult., age proof (authentic) is must to claim the children"s age, like Aadhaar card etc.
Special Offer - Get 5% instant discount on Pricing when you book your boardings through us (Vacation Organizer), but offer is applicable on booking of minimum 2 tickets/entries. 7% instant discount for Group Bookings
At a Glance, watch the YouTube video for details - https://youtu.be/xxn3m4x7RYE
This entry was posted on March, 01, 2022 at 17 : 29 pm and is filed under Luxury Cruises. You can follow any responses to this entry through the RSS 2.0 feed. You can leave a response from your own site.