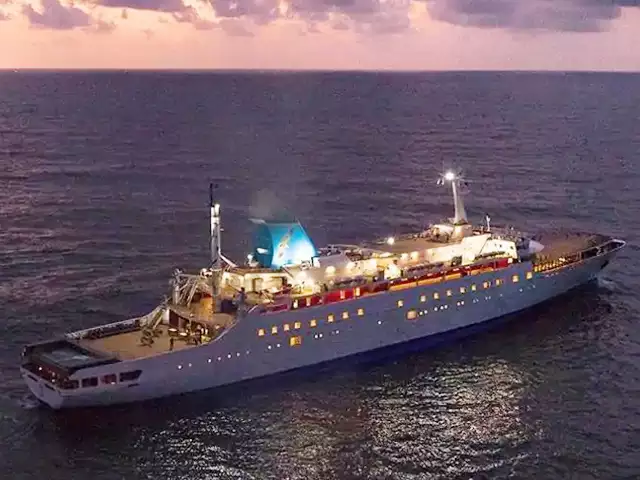 All details are provided in our this post regarding Booking, Boarding, Accommodations standards & price list per person, even official & important FAQ's also published in our video (@ YouTube Chanel "Vacation Organizer")
Link :- https://www.youtube.com/channel/UCUBmvig0lPzEEphSsHmqdSg

India's first luxury cruise ship
Angriya, India's first luxury cruise ship will make six trips a week between Mumbai and Goa. There will be no halts in between.

MUMBAI to GOA
only on Monday, Wednesday & Friday

GOA to MUMBAI
only on Sunday, Tuesday, Thursday

Rooms & suites
The luxury ship has 104 rooms, divided into eight different categories. It has a dormitory, deluxe rooms and luxury suites. The dormitory has bunk beds, while rooms have single and double beds. The cruise has luxury rooms on the underwater level as well.
It can accommodate 399 passengers at a time and will have 67 crew members including hospitality and marine crew. Price of every category room (per person mentioned).
Other facilitie
The cruise ship features a spa, gym and an infinity pool; patrons will be able to choose from eight different categories of rooms and underwater suites.
Angriya has two restaurants, six bars, a swimming pool and an underwater-level spa and a gym.